Cosplayer @Feycrafts — professional cosplay star will be at Anime St. Pete, Sept. 17-18. The new event, which will honor anime and the cosplay it inspires, features anime voice actors, voice directors, and creators as well as a roster of Florida's top anime cosplayers.
@Feycrafts is at Anime St. Pete both days and is available for photographs and autographs. In addition, they will be judging the costume competition.  
@Feycrafts in the Florida Cosplay digital magazine
In anticipation of @Feycrafts' appearance at Anime St. Pete, Florida Comic Cons, a news media website that covers conventions and cosplayers in The Sunshine State, featured @Feycrafts in its May issue of the Florida Cosplay Digital Magazine.
@feycrafts' cosplay origins
@Feycrafts was inspired to begin cosplaying after attending their first convention. The cosplayers at the convention looked so cool and @Feycrafts wanted to join in on the fun! Their first cosplay was a humanized version of the Tardis from Doctor Who. It's been six years now since @Feycrafts started cosplaying and they have gathered many precious memories along the way. 
COSPLAY TO INSPIRE HAPPINESS
Sophie Hatter from Howl's Moving Castle
@Feycrafts cosplays for many reasons, but one sounds a little unorthodox. 
"I just love not being me for a weekend and getting into these characters instead. It's so refreshing and such a  good mental and emotional break," @Feycrafts explains. 
Sophie Hatter from Howl's Moving Castle is a character @Feycrafts strongly identifies with and cherishes. Cosplaying characters that evoke emotions like that while taking that small vacation from the world at conventions helps us center ourselves and  is one of the reasons cosplay is such a valuable activity. 
Read more about @Feycrafts in the Florida Cosplay Digital Magazine!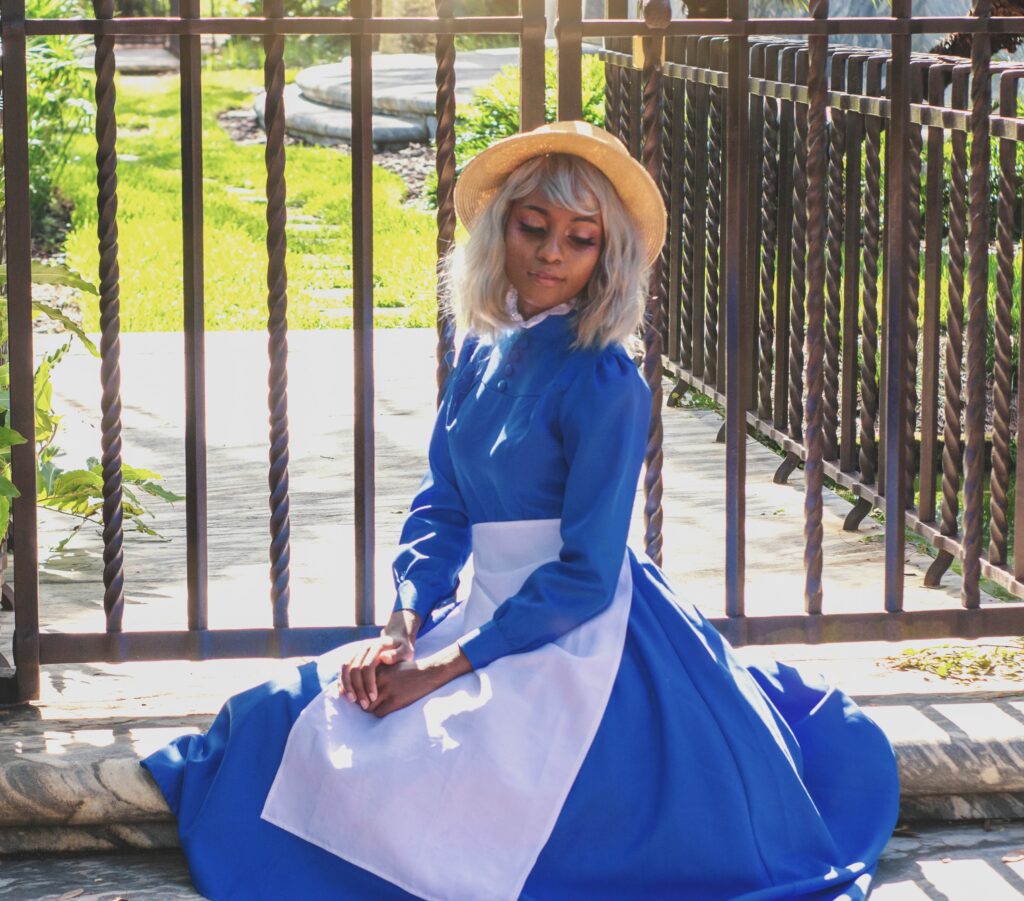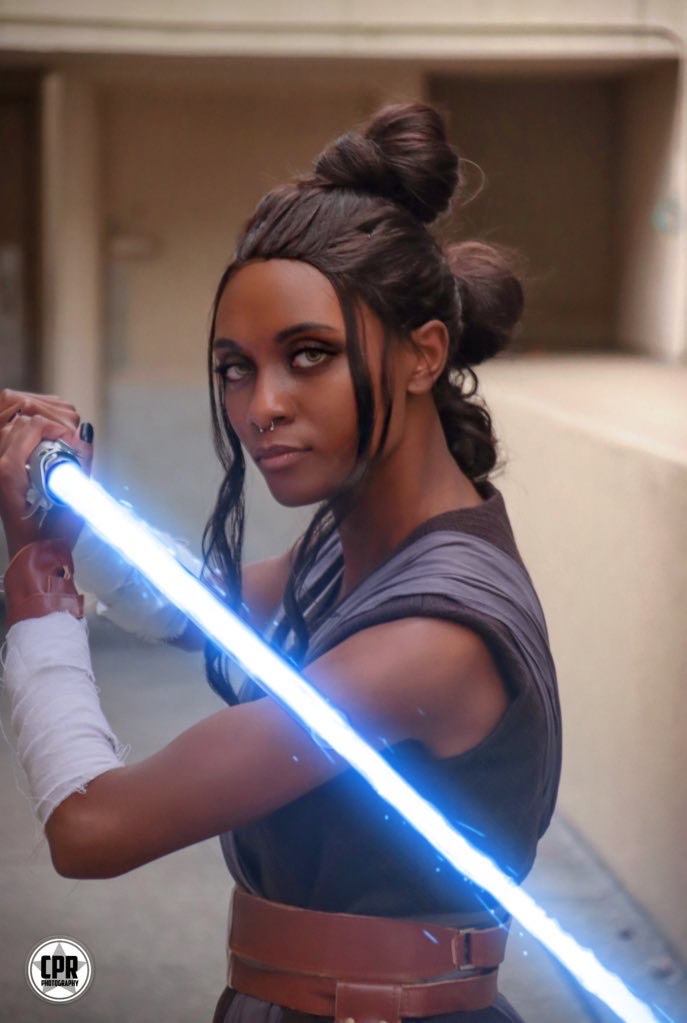 Cosplay to inspire others
 Rey from Star Wars
@Feycrafts values individuality in cosplay. They put countless details and modifications into their costumes because they love re-designing and re-imagining characters. Ten people could all cosplay the same character and each person would bring their own twist to the design. This is extremely evident when looking at @Feycrafts' work. 
In addition to their craftsmanship, they pride themself in always chasing their dreams and being someone others can look toward for inspiration. When @Feycrafts began cosplaying, they rarely saw black cosplayers, but now the community has grown tenfold and they love receiving messages from people who, because of seeing @Feycrafts' work, have now began cosplaying.  
@Feycrafts will be a judge for the cosplay competition at Anime St. Pete. Come meet them this September!
sponsored by florida comic cons and florida cosplay digital magazine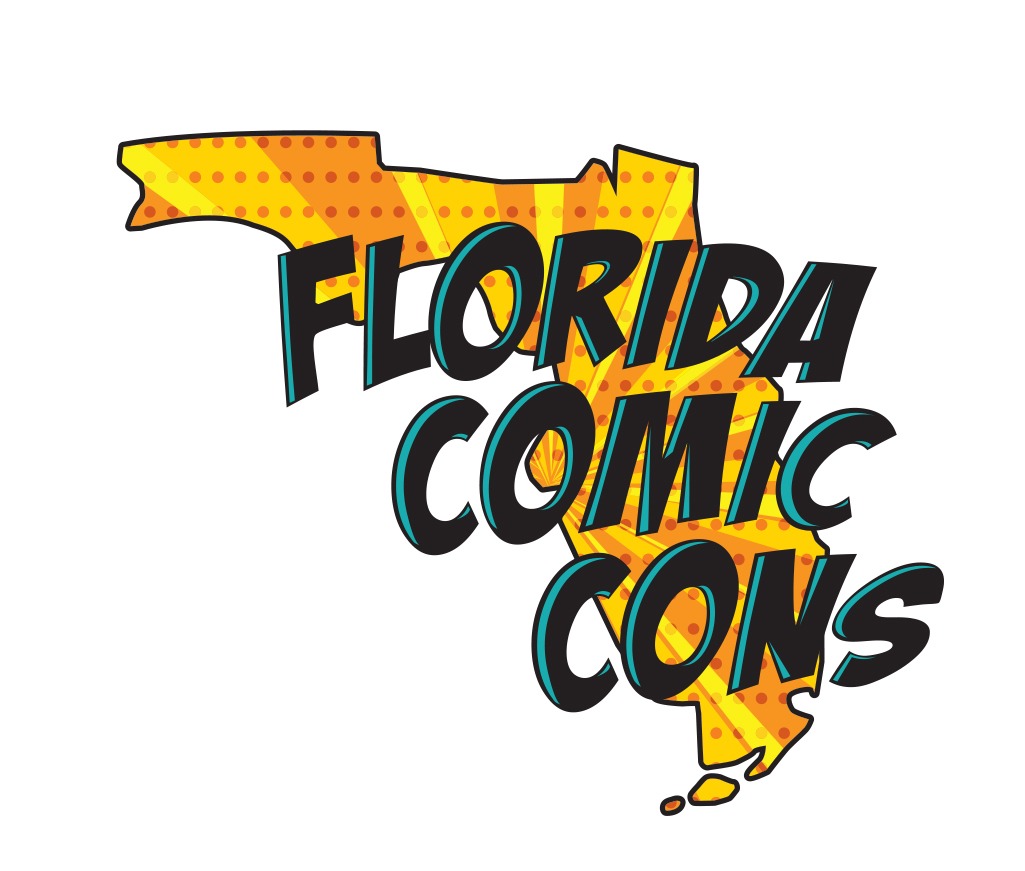 Florida Comic Cons is a news website that covers conventions and cosplayers in The Sunshine State, which hosts more than 40 annual comic, anime, horror, sci-fi and fantasy, and pop culture cons. And Florida Comic Cons give you all the info on all the cons.
For example, the Con Calendar is a monthly listing of legit conventions throughout the state — a valuable tool for fans and cosplayers to plan trips. 
And check-out the blogs that preview conventions with the highlights, and provide post-con wrap-ups with cosplayer photos and cosplayer music videos.
Florida Cosplay Digital Magazine is a monthly publication that showcases the best cosplayers in The Sunshine State, from the experts who win the competitions to the beginners who show promise. Recent issues:
May, 2022: 14 Amazing Cosplayers You Can't Miss this May

April, 2022: 15 Passionate Cosplayers to Checkout this April
March, 2022: 15 Cosplayers to Bring You Luck this March
February, 2022: 15 Impressive Cosplayers Who Warmed Our Hearts this February
January, 2022: 13 Florida Cosplayers to Start the New Year