Award-winning cosplayer @Cafededuy — will be at Anime St. Pete, Sept. 17-18. The new event, which will honor anime and the cosplay it inspires, features anime voice actors, voice directors, and creators as well as a roster of Florida's top anime cosplayers.
@Cafededuy is at Anime St. Pete both days and will have a miniature costume exhibit on display. In addition, he will be judging the Craftsmanship Cosplay Competition on Saturday. 
@Cafededuy in the Florida Cosplay digital magazine
In anticipation of @Cafededuy's appearance at Anime St. Pete, Florida Comic Cons, a news media website that covers conventions and cosplayers in The Sunshine State, will feature @Cafededuy in its August issue of the Florida Cosplay Digital Magazine.
@cafededuy's cosplay origins
"Dressing up is fun; it's a thing that humans have been doing since the beginning of time," explained @Cafededuy who was inspired to begin cosplaying after watching his friends enjoy the hobby. He had always loved the idea of dressing up, but didn't quite realize there were such large scale events as conventions where a mass amount of people all adorned their costumes together. 
@Cafededuy made his first two costumes and they were both worn to the same convention. The first was Peter Pan from the Dream Along With Mickey show at Walt Disney World and the second was Ashitaka from Princess Mononoke. 
Yuuri Katsuki from Yuri on Ice
Cosplaying in a way that makes you feel comfortable and confident is an essential element of the art.
@Cafededuy redesigned Yuuri Katsuki's outfit to be sexier and look more flattering, allowing him to embrace both masculinity and femininity. It directly contrasts with his more modest personality, but that's what makes it freeing!
Yuuri was created using stretch net fabric and pleather clothes. @Cafededuy drafted his own pattern to make the costume form-fitting, but not restricting. It took incredible skill to adhere thousands of crystals onto the cosplay in varying sizes.
Read more about @Cafededuy in the upcoming August issue of Florida Cosplay Digital Magazine!
Photographer: @bates_media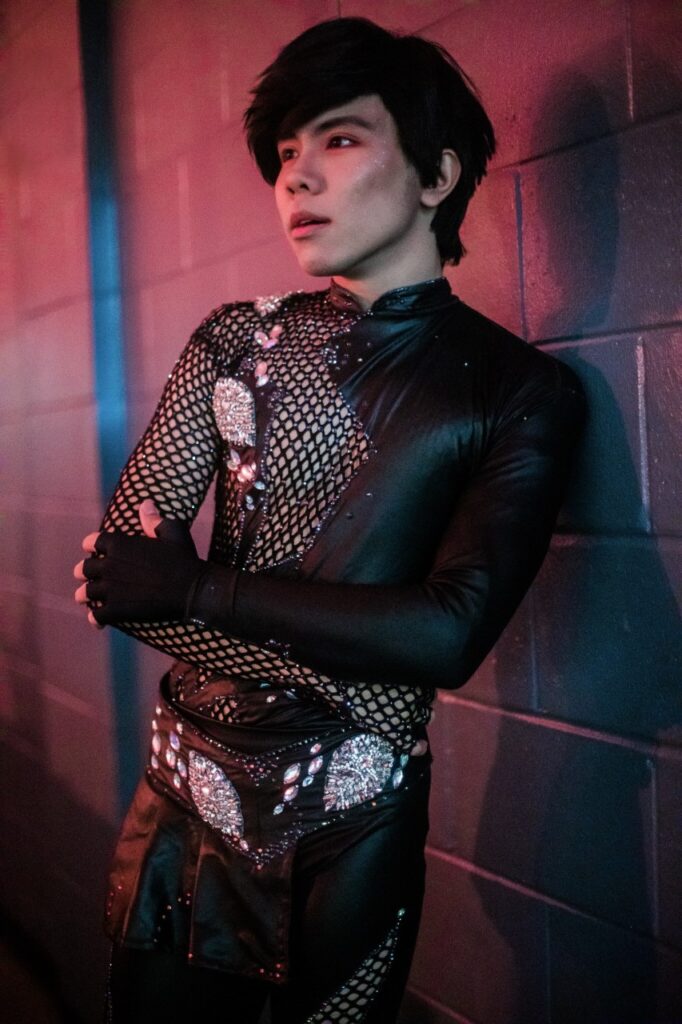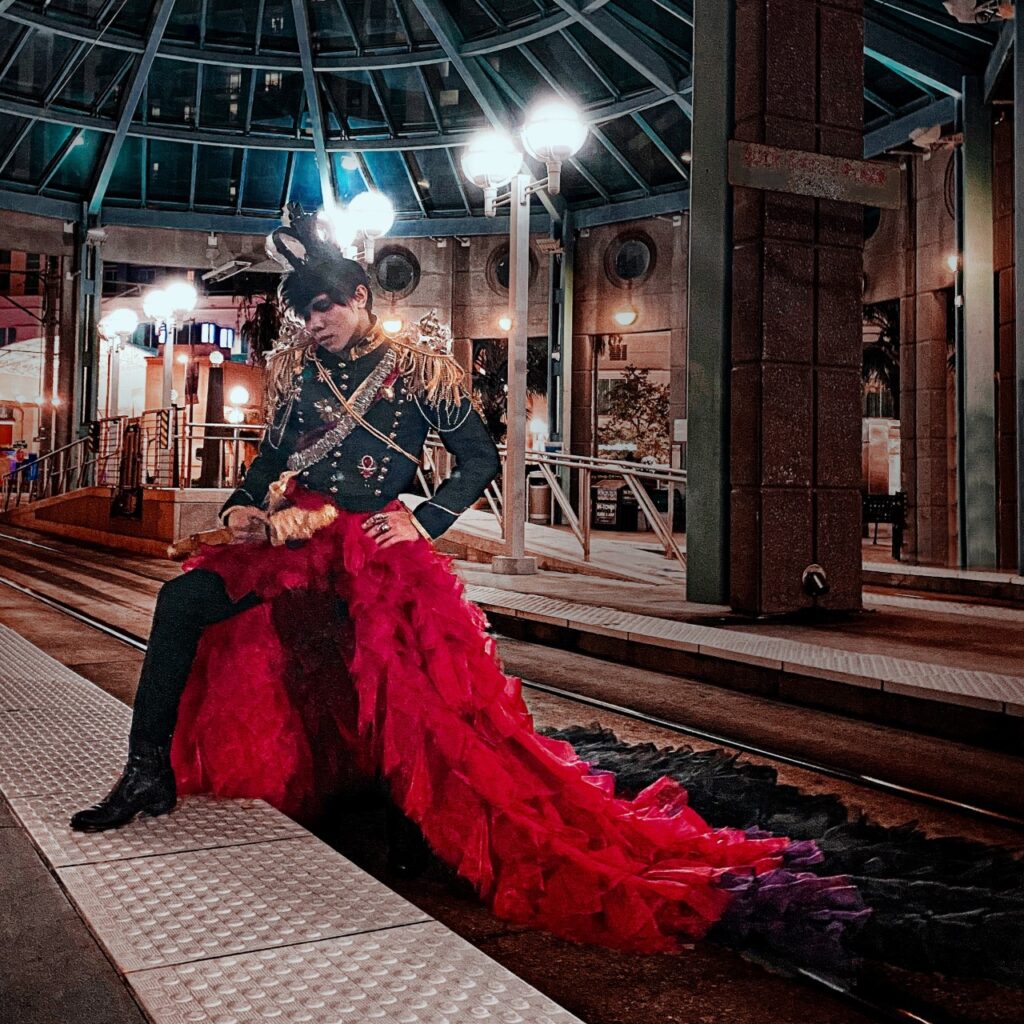 Cruella from Disney's Cruella
This costume combines design elements inspired by Vivienne Westwood and Alexander McQueen. @Cafededuy used over 910 yards of pleated organza on satin to create this look. It was completely drafted from small glimpses of the film trailer and the costume features heavy epaulettes crafted of several materials.
Additionally, this piece was on display at the Orlando Museum of Art this past spring.
Photographer: @jennykings
sponsored by florida comic cons and florida cosplay digital magazine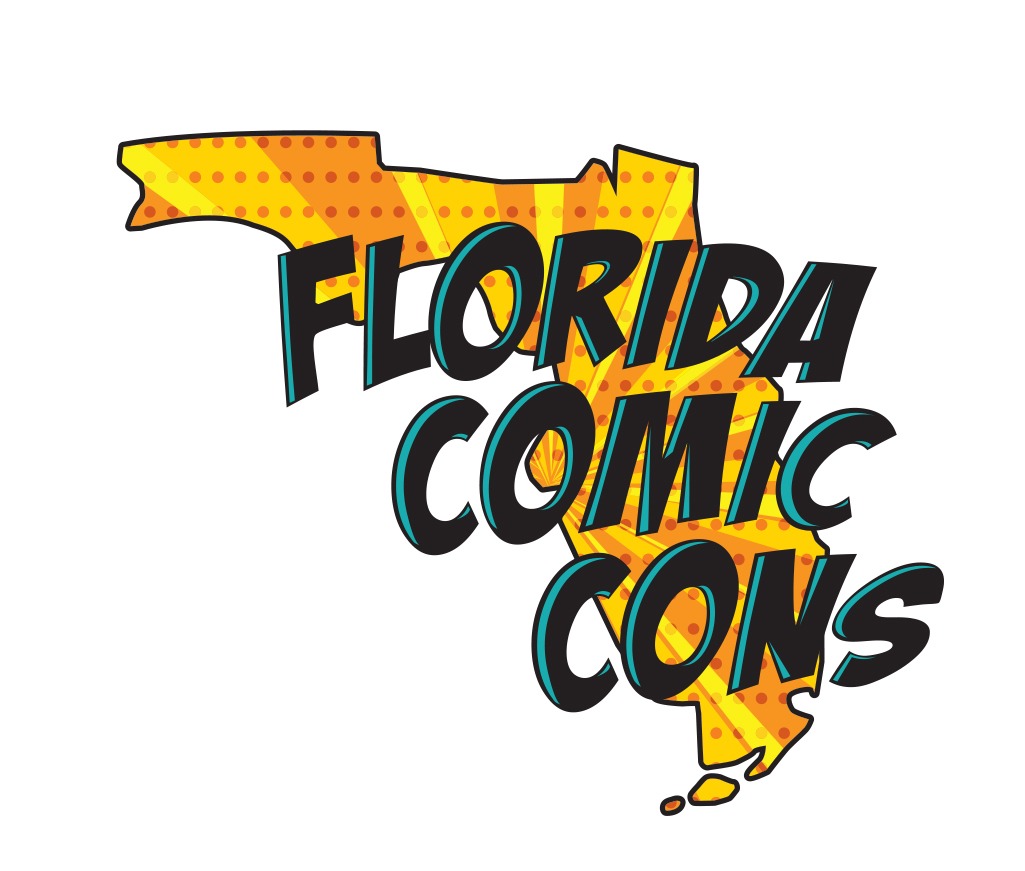 Florida Comic Cons is a news website that covers conventions and cosplayers in The Sunshine State, which hosts more than 40 annual comic, anime, horror, sci-fi and fantasy, and pop culture cons. And Florida Comic Cons give you all the info on all the cons.
For example, the Con Calendar is a monthly listing of legit conventions throughout the state — a valuable tool for fans and cosplayers to plan trips. 
And check-out the blogs that preview conventions with the highlights, and provide post-con wrap-ups with cosplayer photos and cosplayer music videos.
Florida Cosplay Digital Magazine is a monthly publication that showcases the best cosplayers in The Sunshine State, from the experts who win the competitions to the beginners who show promise. Recent issues:
July, 2022: 15 Stunning Cosplays to Admire this July